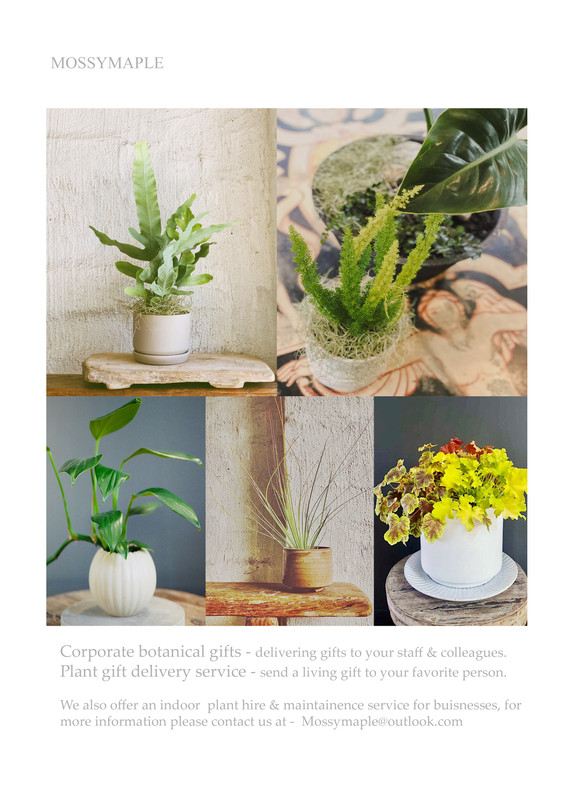 LOCAL PLANT DELIVERY SERVICE IN BAYSIDE MELBOURNE.
Welcome to the world of MOSSYMAPLE! Kirsty Davidson & Venessa Imeson have joined botanical forces to bring you an alternative to flower delivery. Although we are both ex florists. having run Wild at Heart in Elwood for many years, we are committed to going green and providing you with a living gift to keep you company for a very long time!
Adding living plants to your home or workspace has been scientifically proven to enhance productivity, reduce stress and eliminate toxins in the air.
We source unique pots and vessels to compliment our botanical arrangements and individual plants.
You can find our plants for sale in our PRODUCT section.